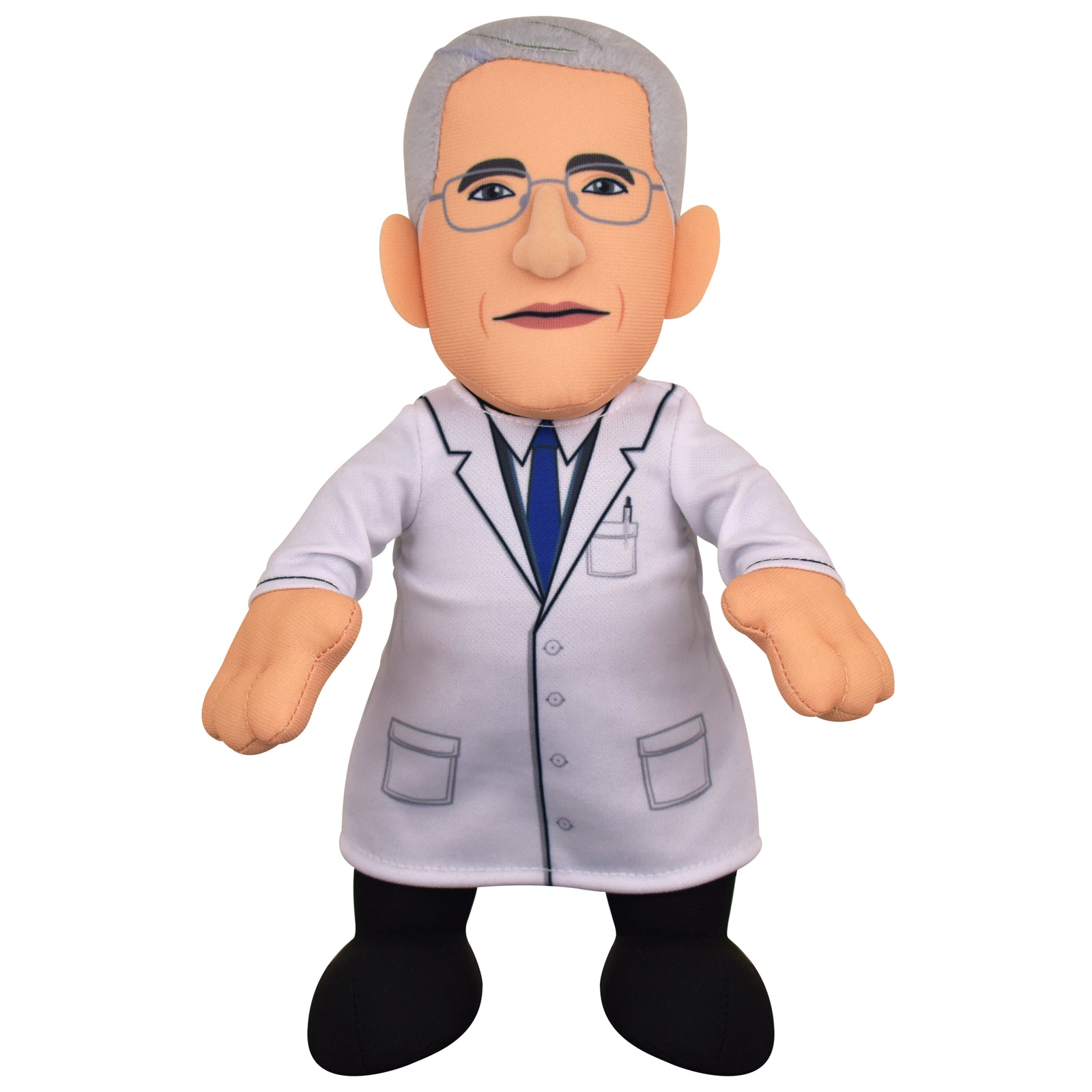 Bleacher Creatures is a pop culture plush company that specializes in uncannily realistic renditions of some of the world's most world-renowned figures in politics, history, sports and entertainment. Previous historical figures have included Ruth Bader Ginsburg and Pope Francis. Now we are proud to launch a Kickstarter campaign for our newest American icon, Dr. Anthony Fauci.
In the course of his illustrious 50+ years in Immunology, Dr. Fauci has effectively combated some of the most lethal and terrifying epidemics of our lifetimes, including AIDS, Ebola, SARS, MERS and Zika. He has received countless top honors, including the Presidential Medal of Freedom and the National Medal of Science. 
Now, Dr. Fauci is facing the battle of his life: the battle against Covid-19 misinformation. For the past 5 months, Dr. Fauci has stood alone in his willingness to question authority and stand up to a barrage of contradictory and often just-plain-loony advice. His outspokenness and bravery has earned him powerful enemies, but many more devoted fans and admirers.
Our Dr. Fauci Bleacher Creature is a 10" tall, plush mini mirror image of the man himself. This cuddly crusader will be happy to stand by the sink to remind you to wash your hands, or next to the TV, so that you remember to stand with science, not fiction! He'll even hold your face mask, if you want him to—he's as humble as he is accomplished!
Our Kickstarter launches August 3, 2020, and participants who sign up early will receive special discounts and bundle offers. Those who help us meet our stretch goals will receive a limited-edition Dr. Fauci face mask or Dr. Fauci "Stand Up for Science" metal lapel pin. Should we meet our goals, the Dr. Fauci Bleacher Creature will be shipping in early December. 
To check out our Kickstarter, please go to https://www.kickstarter.com/projects/fauciplush/dr-fauci-10-plush-figure-a-toy-that-supports-science.
.