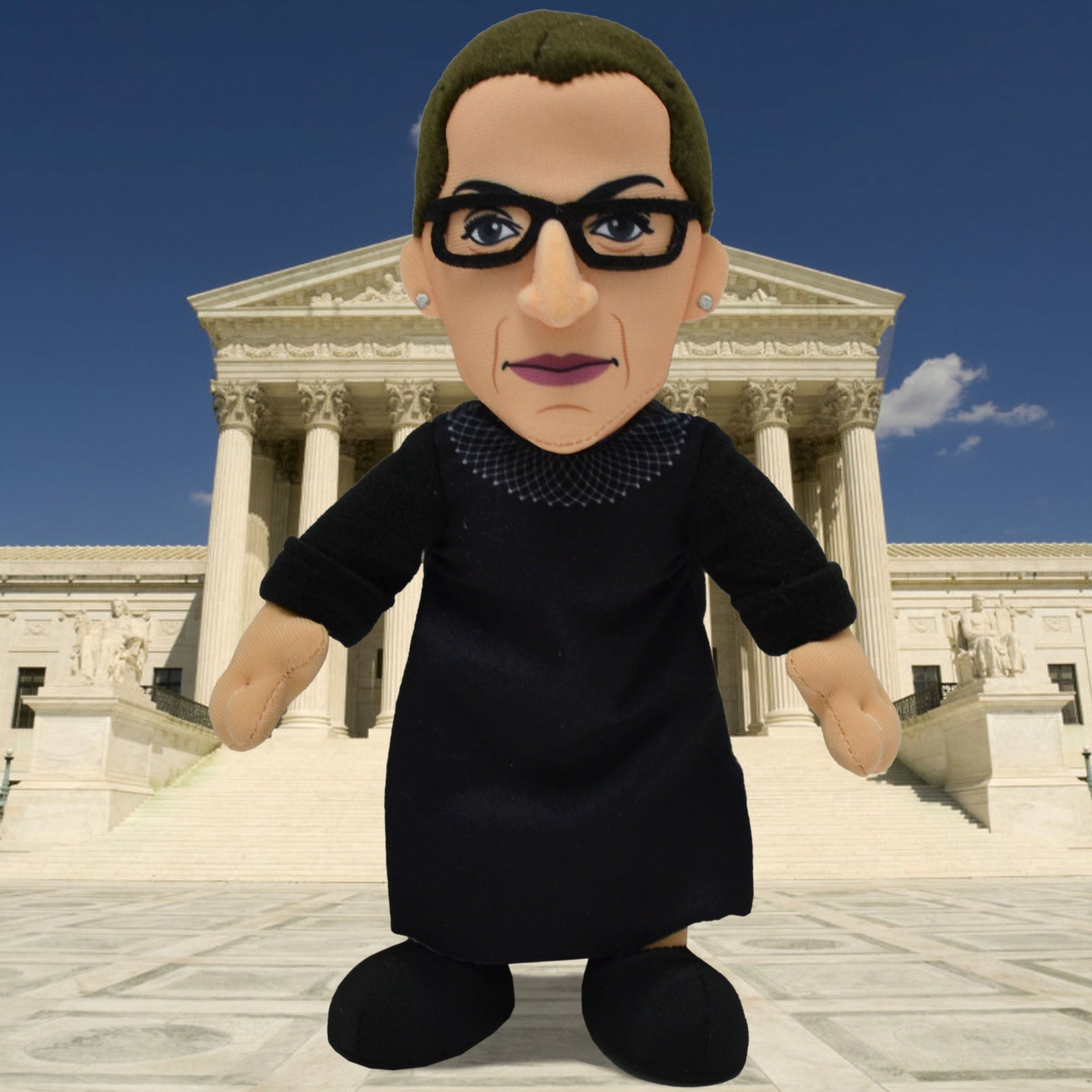 BLUE BELL, PA, February 13, 2019 – Bleacher Creatures Toys, a division of Uncanny Brands, is proud to announce the arrival of its most notorious plush figure yet, RBG! She is making her Bleacher Creature debut at New York Toy Fair from February 16-19, Jacob Javits Convention Center Booth
In times when this country has needed strong role models, RBG has always been there for us, fighting hard for women's rights and gender equality. And from Saturday Night Live to the silver screen, she has become a powerful pop culture icon and a symbol of strength and courage.
Standing on her own at a small but mighty 10" tall, we hope our RBG will inspire women and girls of all ages. The plush figure will be available online at Amazon, Bed Bath and Beyond, Target, Walmart and QVC. She will also be available in select gift shops and toy stores nationwide.
RBG joins a variety of political and historical figures in the Bleacher Creatures collection, including Mahatma Gandhi, Pope Francis and several US presidents.
Celebrate justice for all with the most huggable judge in American history!